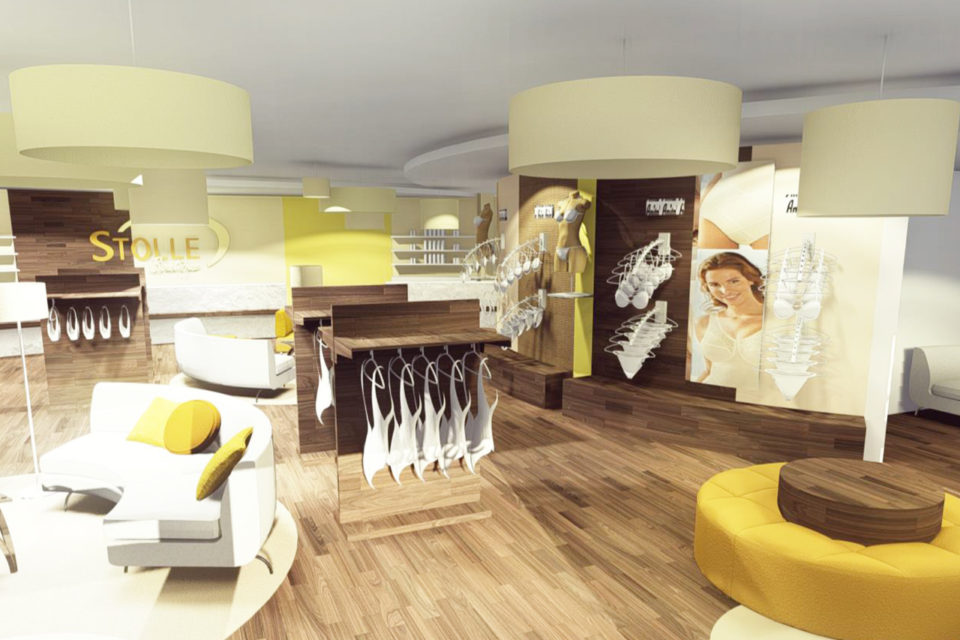 Claudia Breil lectured at AMD Academy for Fashion & Design
Student project: Women flagshipstore for Stolle medical supply, Hamburg
Collaboration between room planning department of AMD and Designmanagement of Hochschule Fresenius/ Hamburg. Idea was to develop a new retail concept for Stolle. Freshen up the image of the medical supply world, a quite unusual and tradtional concept in Germany. Claudia worked with Co- lecturer Philip Wölki who oversaw the part of brand development.